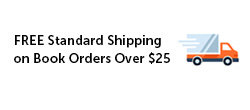 Today and always we want to amplify the voices of our Black creators by sharing their incredible stories. Featuring books by Tami Charles, Malcolm Mitchell, Sharon Robinson, Kacen Callender, Leah Johnson, and many more, find a book for every reader below.

In addition, explore our collection of titles commemorating Black History for all ages. Shop Now

What can we help you find?