Is getting your kids to read more challenging during the summer months? Between trips to the pool, playdates with friends, and hours at the playground, summer reading can often take a backseat.
Here's a helpful tip to avoid the summer slide: Try audiobooks. They're a great way for your children to enjoy a book in a different way, and to hone their listening skills. Plus, your kids can enjoy the stories on their own, or you can listen together as a family.
Audiobooks are perfect for travel time — be it a car ride to the next playground, a family road trip, or a long wait at the airport. Stream one for your child on your phone, download to a tablet or listen together in your car. Audiobooks are also great for quiet time before bed, under headphones.
Since the warmer months are upon us, below is a list of audiobooks — each of which has a summer-themed setting — from going to camp to vacationing on an island.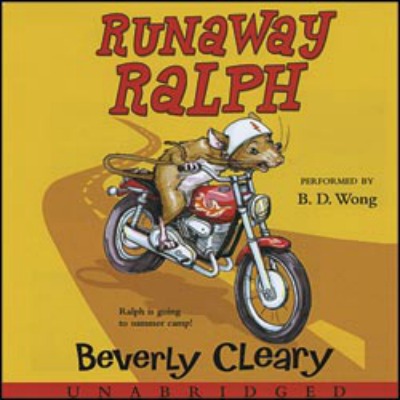 Runaway Ralph by Beverly Cleary is a book you may remember from your own childhood. Ralph S. Mouse is a mouse who craves adventure. He decides that he wants to explore life outside of the Mountain View Inn. He leaves his family and sets off on his motorcycle, ending up at a summer campground where all the adventures begin.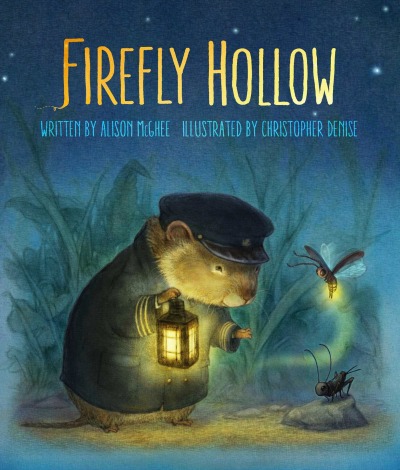 In Firefly Hollow by Alison McGhee your kids will meet Firefly, Cricket, Vole, and Peter. Each creature has a lesson to learn, and together over the summer, they come to terms with their challenges. Your kiddos will cheer on each of the characters — from Firefly braving new possibilities to Peter finding joy again.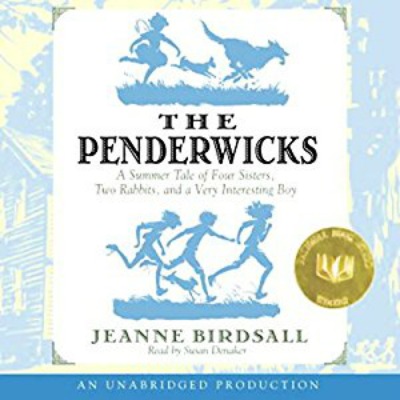 The Penderwicks: A Summer Tale of Four Sisters, Two Rabbits, and a Very Interesting Boy by Jeanne Birdsall gives us a look at Penderwick family's summer vacation. The four daughters and their father rent a lovely estate in Massachusetts. There, the Penderwick girls meet Jeffrey who joins them on their summer adventures. Watch out! Your kids may very well want their own summer house after enjoying this book.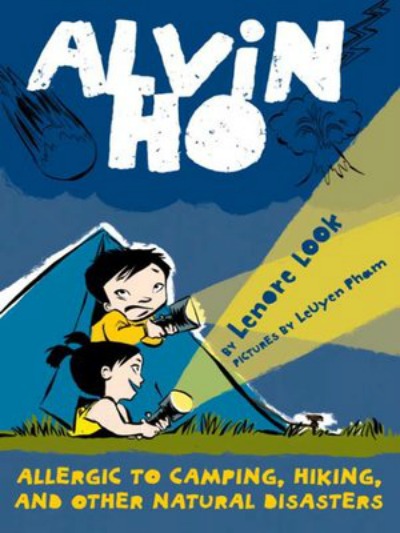 Alvin Ho: Allergic to Camping, Hiking, and Other Natural Disasters by Lenore Look is the story of a second-grader named Alvin. This young boy is afraid of everything. He's about to go camping with his dad and is extremely worried about the trip. How will he conquer his fear of bears, the dark, and more?  Your kids will be laughing at all the precautions Alvin Ho takes before his adventure.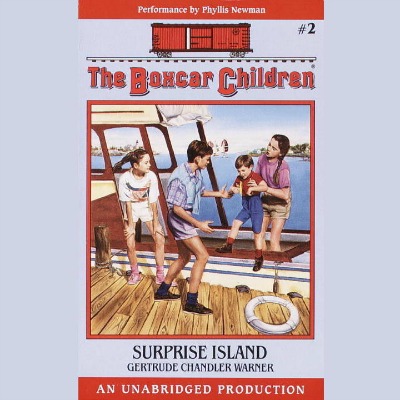 Your kids may have already enjoyed the very first The Boxcar Children by Gertrude Chandler Warner where four orphans find an abandoned boxcar to live in until they are reunited with their grandfather. The Boxcar Children Surprise Island is the second book in the classic series. In this book, your kids will be transported to Surprise Island for a summer vacation. It's a summer full of discoveries and adventures for the Alden children.
Grab one of these audiobooks from the library this summer. Listen while enjoying a summer activity and feel great that your kids are logging summer reading hours. And check out this great blog post on the benefits of audiobooks, which motivates our family to listen even more!
Featured Photo Credit: © gradyreese /iStockphoto