Guided Reading Fiction Focus - Second Edition: Complete Set - (Levels, A-Z)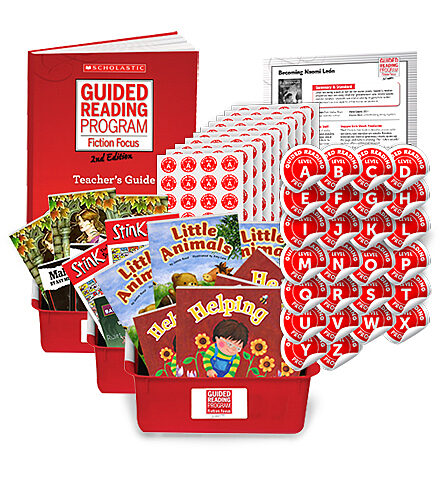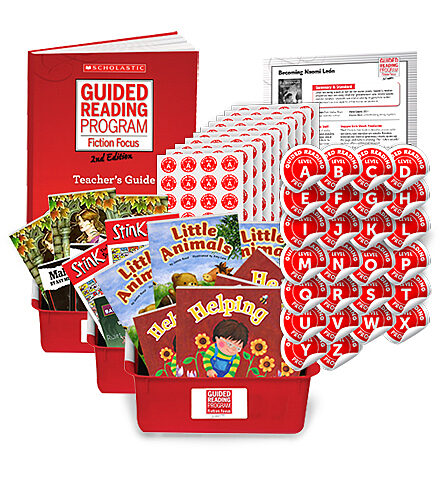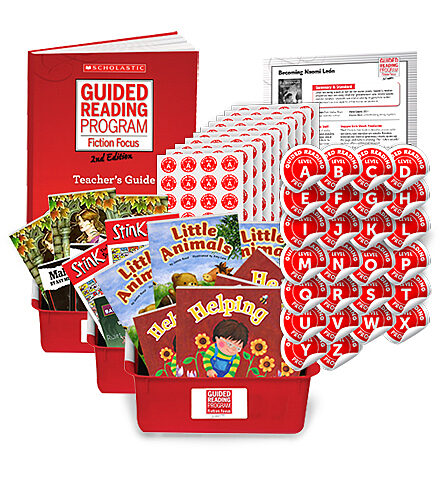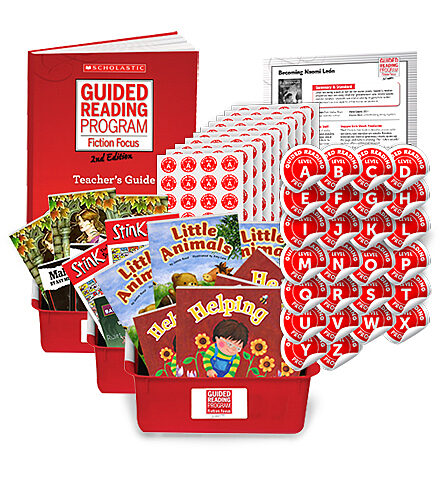 Guided Reading Fiction Focus - Second Edition: Complete Set - (Levels, A-Z)
LIST PRICE:
$17821.32
YOU SAVE $10,325.07 (58%)
Winter Special sale ends 02/28/21!
Key Features of Complete Set
The complete K-6 set includes levels A-Z.
1,560 Books
260 Titles, 6 copies each.
4 Kids in 5E & 1 Crazy Year — Schwartz
Abby Takes a Stand — McKissack
Achoo! The Most Interesting Book You'll Ever Read About Germs — Romanek
The Adventures of Marco Polo — Freedman
Alexander, Who's Not (Do You Hear Me? I Mean It!) Going to Move — Viorst
Alfie the Apostrophe — Donohue
All of the Above — Pearsall
Allie's Basketball Dream — Barber
Alligator Baby — Munsch
and more!
See Title List
Each Set Includes
Teacher's Guide
Teacher's Guide with alignment to standards
See Inside
Lesson Cards
See Inside
Leveling Stickers & Storage Bins

Guided Reading Fiction Focus - Second Edition: Complete Set - (Levels, A-Z)
Guided Reading Collection
Other Guided Reading Programs
Scholastic Guided Reading Programs deliver high-quality leveled texts and instruction to help all students become strategic and independent readers who love to read.