Even though Winter Break is often filled with family and travel, often there's a lot—a lot!—of downtime.
And unfortunately, many times reading takes a back seat.
So this year, why not keep reading fresh and fun by giving your children the Winter Break Reading Challenge?
We provide plenty of resources on our Scholastic Parents Raise a Reader blog for your child to use for some of the tasks.
Check them out:
Tell us—who's up for the Winter Break Reading Challenge?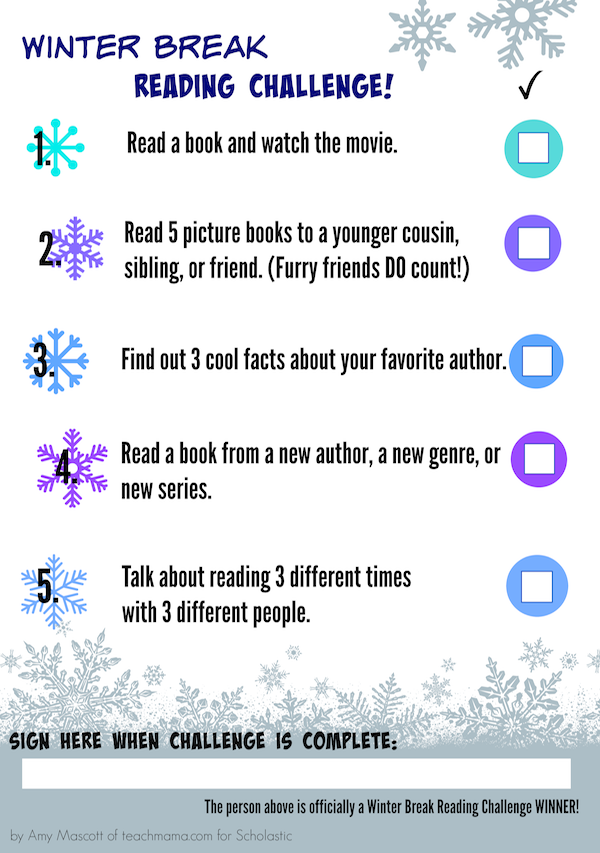 Download the Winter Break Reading Challenge here.
Share your ideas on the Scholastic Parents Facebook page, or find Amy on twitter, @teachmama, and let's continue the conversation!
----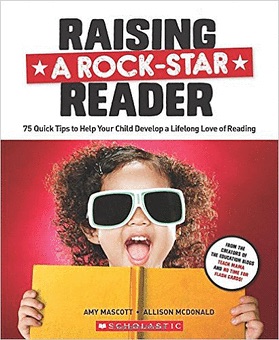 Check out bloggers Amy Mascott and Allie McDonald's book, Raising a Rock-Star Reader: 75 Quick Tips for Helping Your Child Develop a Lifelong Love for Reading. Get expert advice and learn new strategies for your young readers.