I am hoping to make summer reading (or any-season reading) super fun, and part of that means that my son, who is 7, needs some peace and quiet from his 4-year-old sister who just wants to be with him...all the time.

This simple sign tells her that he is reading and that she is not welcome in his room.

We made a basic sign to show you that it doesn't have to be fancy. This took a couple of minutes, but in those moments a bunch of skills were used. Fine motor skills when beading and stamping, spelling skills for the words, and even the paper punch and scissors are great tools for building hand strength. It's amazing how these little moments add up, especially when the end result is something that helps our children read longer and in peace.

You will need some card stock, a hole punch, a pipe cleaner, beads, letter stamps, and scissors.  You could also make yours fancier with puffy paint, sparkly stickers, or even glitter!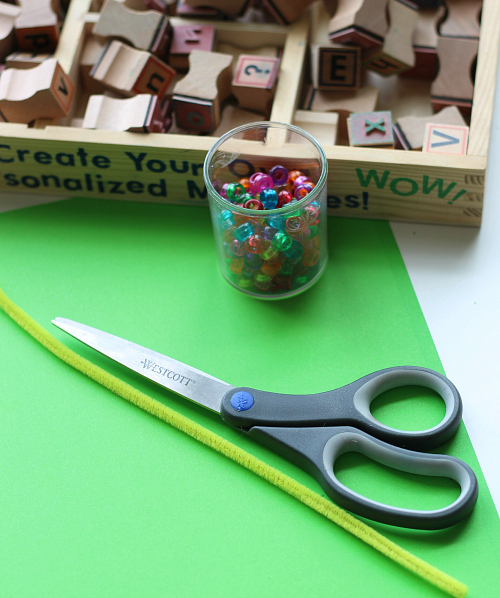 Start by punching two holes at the top of the card stock and printing your message. We went with "Shhhhhhh! Reading" but your child could write anything that fits his or her personality.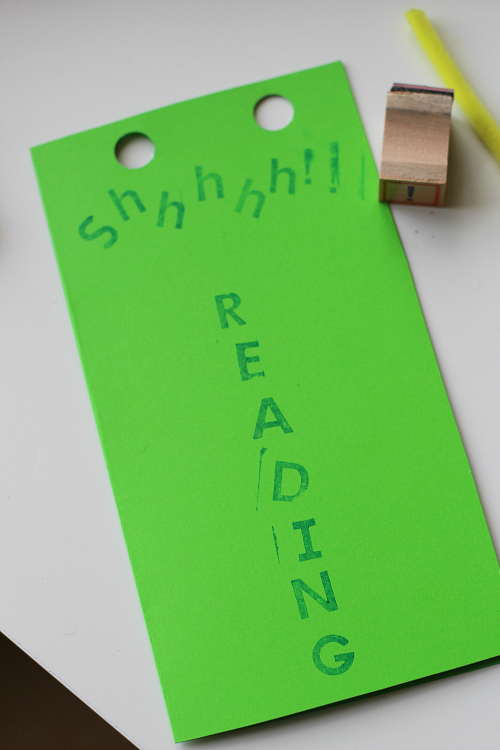 Next, add beads to the pipe cleaner and attach it to the sign. I twisted it on, then fed the end back through the first few beads to avoid sharp edges.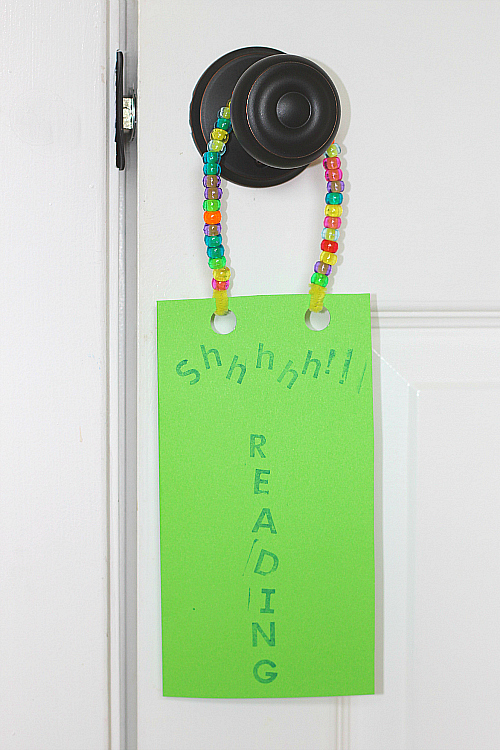 It's ready! Pop it on the door and let your child dive into a great read in peace and quiet.

How do you make sure that your kids have some peace and quiet to read in a busy house? Tell us on the Scholastic Parents Facebook page!