Learning to read sight words doesn't have to be boring! Include elements of both physical action and game play with this Sight Words Ladder Run game to make sight word learning fun for your children — especially active kids who like to move.
Typically, as your child learns to read, she will be required to learn sets of sight words, which are words that appear in frequently within written text, and are difficult to sound out using phonetics. Fluent readers can read them on sight — hence the label "sight words."
Your young learner is an active learner — absorbing much more when hands-on activity is involved, as opposed to simply observing or listening. Finding ways to engage your child's body and mind as she learns can help her to retain information more easily. This simple reading game is designed to do just that.
It takes just minutes to set up your Sight Words Ladder Run board, requiring only four supplies, and it is super-easy to play.
What You'll Need:
A roll of painter's tape
Dice
Index cards
A marker pen
How to Set Up Your Sight Word Game Board: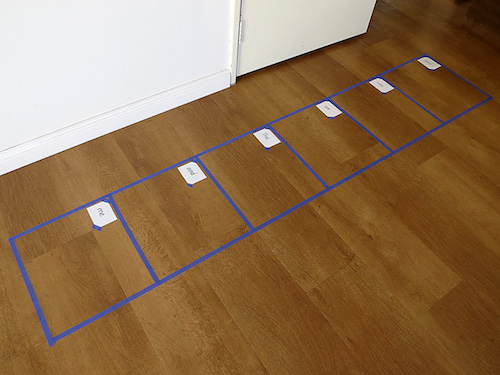 Step 1: Create your game board by taping a ladder shape with six openings to the ground or floor. Add a starting point a short distance away from the first rung of the ladder (you can make this further away if you have the space, or you want your children to move more).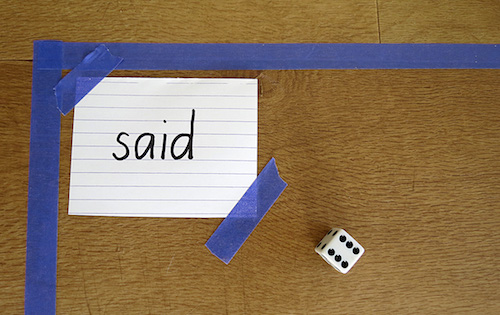 Step 2: Write six different sight words, one per card, onto your index cards with the marker pen. Tape one card to the ground in each opening of your ladder.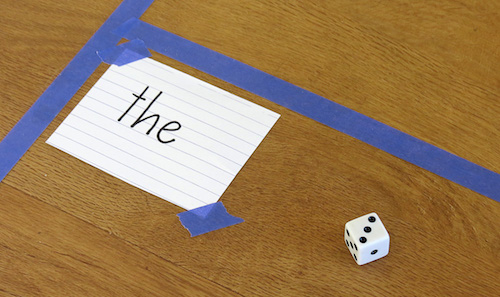 Step 3: Place the die at your starting point and your family is ready to play.
How to Play: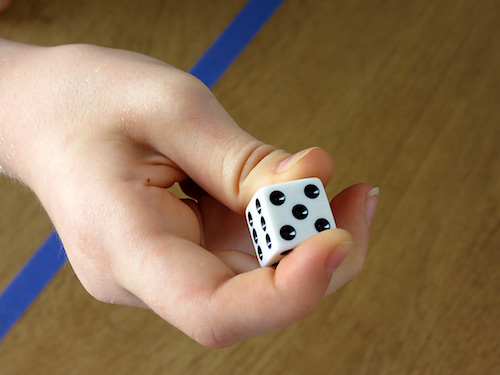 Step 1: The first child rolls the die and jumps or hops along the ladder to the space that corresponds with the number on the die. For example, if he rolls a four, he hops in each ladder space and stops in the fourth opening.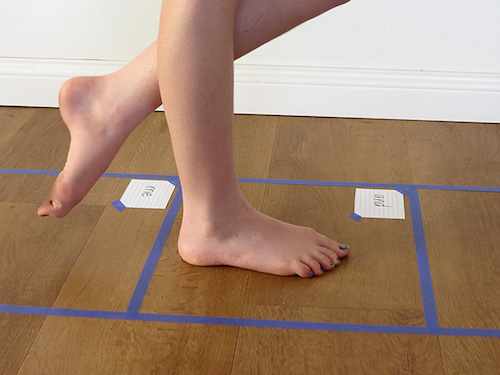 Step 2: He reads the word in that space, and then turns and hops back to the starting point, tagging the next player to start (in the case of multiple players), or rolling the dice again and repeating the process.
Replace the index cards with a new set of sight words once the first batch have been mastered.
Challenge: Once your child is familiar with the game, you can make it more fast-moving by seeing how many times he can roll and read in a timed two- or three-minute slot.
Featured Photo Credit © SerrNovik/Thinkstock