Do you remember doing Word Fill-Ins when you were a kid? After you'd fill in the blanks with different parts of speech, it would be time to read the story aloud. The unique concoction of words was always sure to make you giggle.
The activity was fun and silly, but it was also packed with literacy skill practice. Using Word Fill-Ins helps your kids identify parts of speech, think creatively, and read. That's not bad for a quick and entertaining activity!
Here is a Mother's Day-themed Word Fill-In to try with your child this month. Just print it out, give your child a pen or pencil, and have him or her fill it out. Try printing multiple copies and letting everyone in the family complete one. Then, vote on who had the wackiest tale.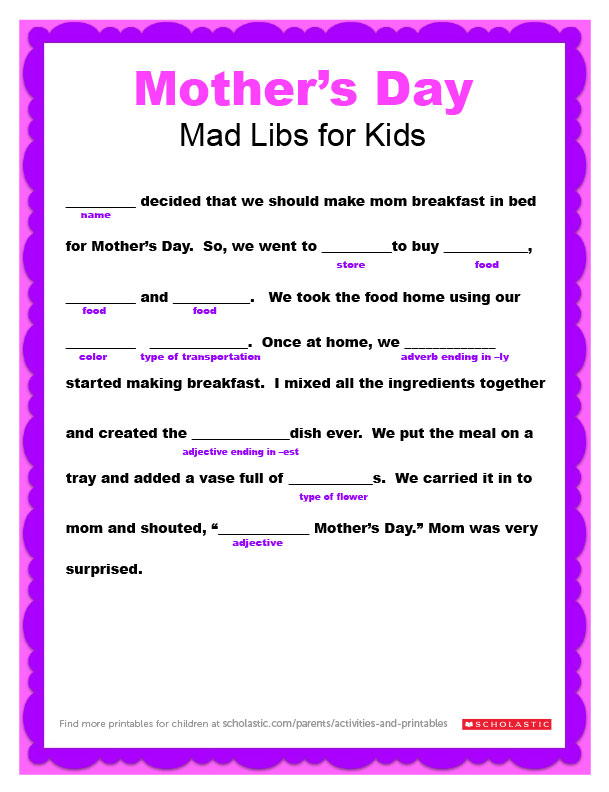 Featured Photo Credit: © iofoto/Thinkstock