Finish that chapter before you head to bed!

Did you do your reading homework yet?

How much more of your book do you have to read?

Twenty minutes of reading — every, single day!

Who hasn't finished their weekly reading log? Let's get to it, please!

Sound familiar? Often it's parents giving children reminders about when and how to read — but really, the most effective way that parents can support their child's reading is by being reading role models themselves.That's right, friends.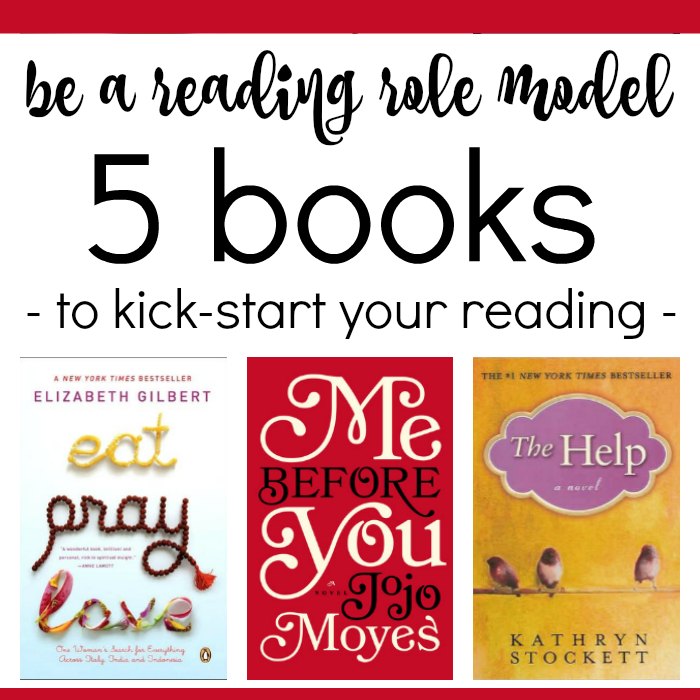 Your kids need to see you reading for pleasure.

Your kids need to hear you talking about books.

Your kids need to watch you choosing books to read.

Your kids need to know that reading is a choice activity.

According to the Scholastic Kids and Family Reading Report, several dynamics will determine whether or not children ages 6-17 will be become frequent readers. Three of the most powerful predictors are:
Being more likely to rate themselves as "really enjoying reading."
Having a strong belief that reading for fun is important.
Having parents who are frequent readers.
Really and truly, the last dynamic — having parents who are frequent readers — is the one thing we can control. When your children actually see you reading, they'll recognize and understand how important reading really is. So ... it's time to get reading, parents!

If you need a little reading kick-start, you're in luck. Just grab one of these page-turning books and you'll be well on your way:
What are your all-time favorite books? What book kick-started your reading as an adult? We'd love to hear about them! Share your thoughts on the Scholastic Parents Facebook page, or find Amy on Twitter, and let's continue the conversation!

Read all posts by Amy Mascott.

Featured Photo Credit: rarpia/iStockphoto
----
Check out bloggers Amy Mascott and Allie McDonald's book, Raising a Rock-Star Reader: 75 Quick Tips for Helping Your Child Develop a Lifelong Love for Reading. Get expert advice and learn new strategies for your young readers.