Editor's note: This blog post was originally published December 5, 2015. 
Can you handle bubble wrap without popping a few bubbles? I can't. My kids can't either. When I was teaching Pre­K, I always had some bubble wrap tucked away in my closet for days when a child just needed to squeeze and pop things. It worked beautifully because popping those little bubbles is just SO gratifying.
That's why this incredibly simple letter recognition activity is so much fun. You get to pop the letters when you find them. That pop is a cheer like an accomplishment ­yell of  "You did it!" that just feels great.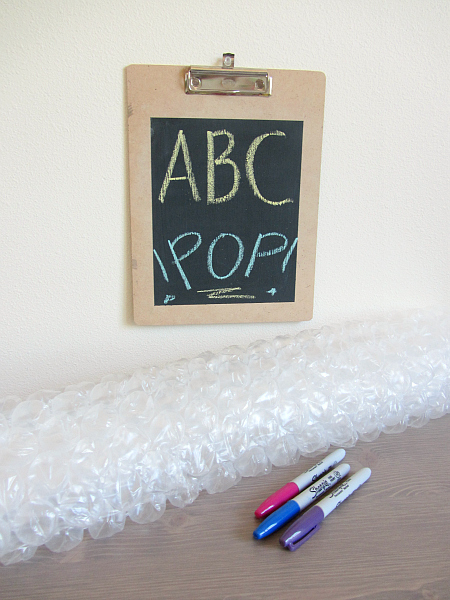 You will need:
Permanent markers in various colors. 
Bubble wrap with big bubbles. 
Thumb tacks to hang it on the wall if you want. You can also clip it to a cutting board, but you will want to have it against a light background.
Steps to make and play: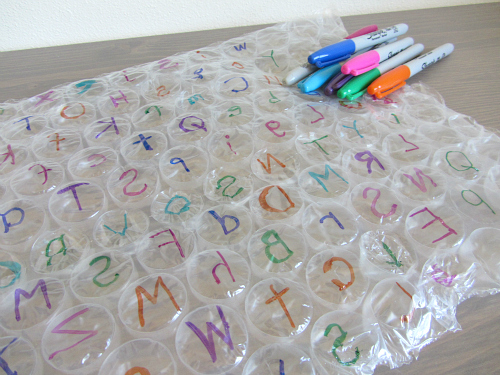 1. Flip the bubble wrap over and write letters on the plastic. Make sure you write them backwards. (Can you find where I flubbed up?)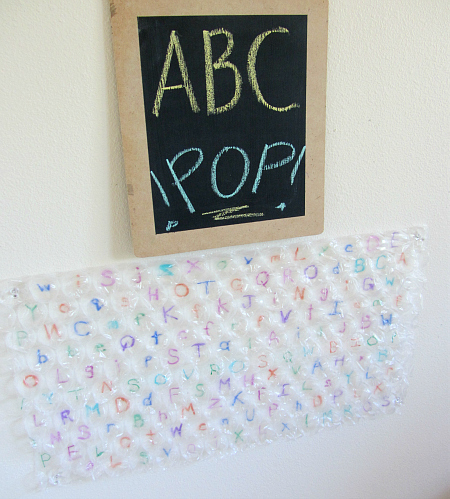 2. Once the marker is dry, hang the bubble wrap on the wall. I like using a wall because it's completely stable and offers a good resistance to pop the bubbles well even with very little hands.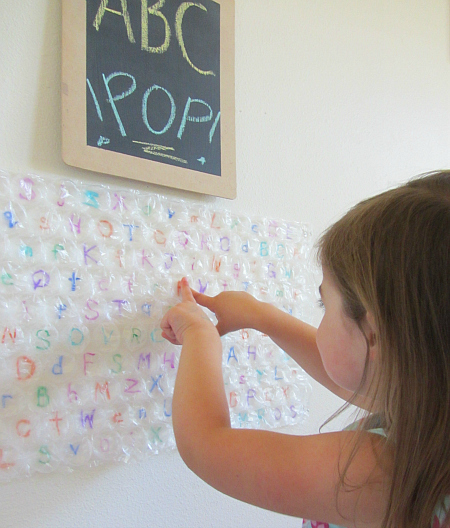 3. Play! 
With beginners, simply call out letters and have them pop when they find them. Try calling out the letters of their names if they aren't proficient yet. 
With children who know their alphabet, give them a pattern of letters to find. 
With children who are starting to spell, give them CVC (consonant, vowel, consonant) words like "cat," "hut," or "jar." And pop to spell by popping the letters in order.
What are your favorite ways to teach little ones letters? Share your favorite strategies on the Scholastic Parents Facebook page. 
---
Check out bloggers Amy Mascott and Allie McDonald's book, Raising a Rock-Star Reader: 75 Quick Tips for Helping Your Child Develop a Lifelong Love for Reading. Get expert advice and learn new strategies for your young readers.