There's no doubt my children are growing up much more environmentally aware than I was as a child. Sorting our trash for recycling, turning off lights and faucets, and growing vegetables for our dinner table are all part of our everyday family life. By helping out, I know my girls are developing positive, environmentally-aware habits. However, explaining the impact that our actions have upon the earth is a little trickier. Fortunately, there are some great books available to do just that! Here are seven of our favorites.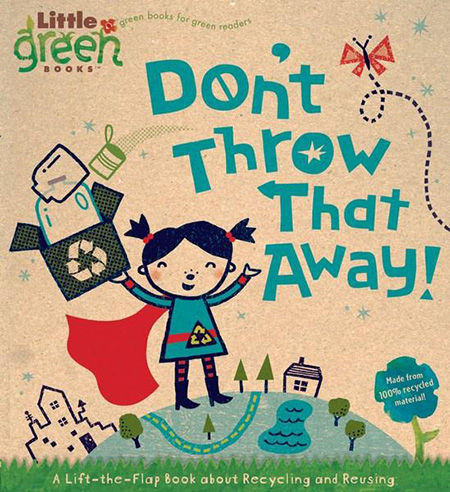 1. Don't Throw That Away! A Lift-the-Flap Book about Recycling and Reusing by Lara Bergen is a great, interactive book to introduce the concepts of recycling and reusing to younger children. Before lifting the flap, be sure to ask your child what ideas he has for reusing each item.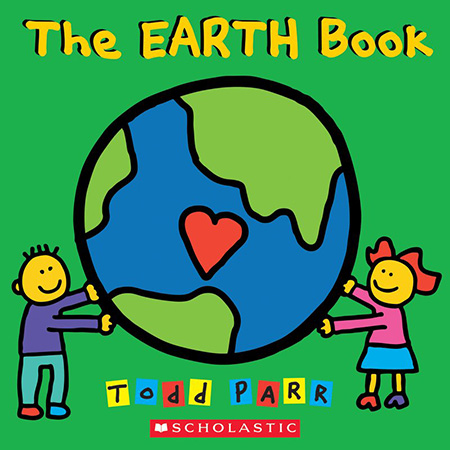 2. The Earth Book by Todd Parr shares simple, practical suggestions for reducing our environmental impact, along with the positive results each of these actions has on the environment.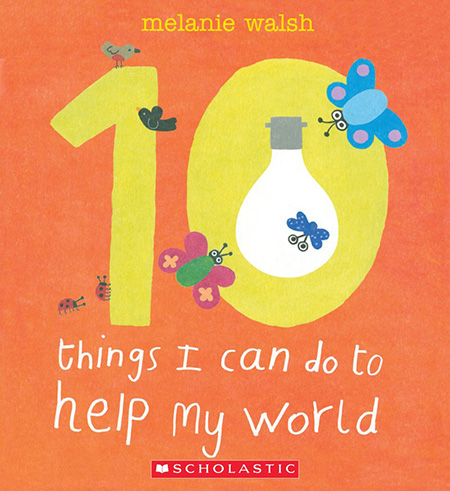 3. With engaging die-cut illustrations and simple text, 10 Things I Can Do to Help My World by Melanie Walsh does just what it claims to do, by inviting children to go green with ten things they can do to help the world.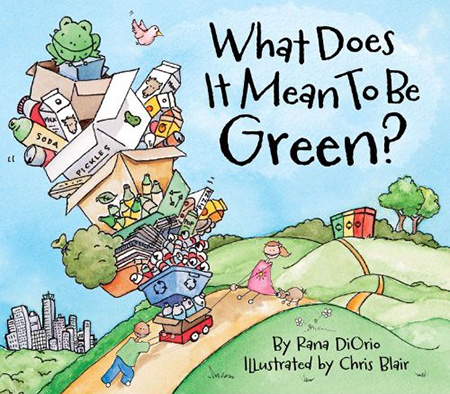 4. In What Does It Mean to Be Green? by Rana DiOrio an older sister explains to her younger sibling that being green is not about being good with plants or feeling sick in the car, instead it is about being environmentally aware and making positive choices in our everyday lives.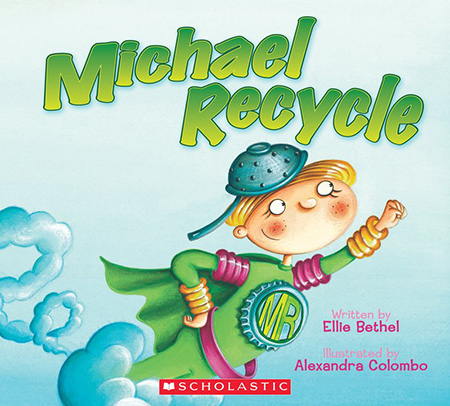 5. Michael Recycle by Ellie Bethel is the fun, rhyming tale of the town of Abberdoo-Rimey and its lazy, wasteful citizens. Fortunately, recycling superhero Michael Recycle teaches them how to clean up their act to save their town.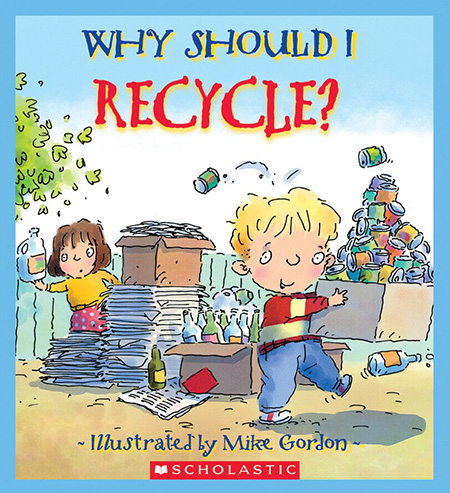 6. In Why Should I Recycle? by Jen Green, Mr. Jones introduces waste management to his class with a trip to the local recycling center to learn more about the process of turning trash into treasure.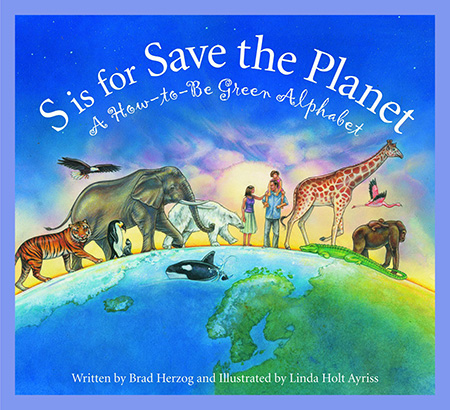 7. With more detailed information about a broad range of environmentally responsible practices, S is for Save the Planet: A How-To-Be-Green Alphabet by Brad Herzog, is a great resource for engaging middle graders.
Sharing books that encourage greater awareness of both the hows and whys of caring for the earth is a great way to encourage your children to support your family's existing green habits and to discover new ideas. And every little bit helps our environment!