Nouns are naming words. Verbs are doing words. Adjectives are describing words. Boy, do I remember these grammatical rules being drummed into me at school. Punctuation and grammar are so important to effective written communication but to many children they don't feel exciting. If this is the case for your child, finding a good quality app that allows him to apply what he is learning in a fun, interactive environment might make all of the difference to his level of interest and engagement with those nouns and pronouns!
Here are five great grammar and punctuation apps to check out: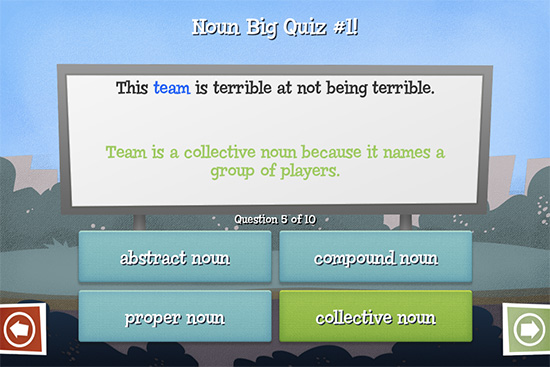 1. Grammaropolis, ages 8+
Grammaropolis is a super fun and very thorough app that includes comprehensive definitions, examples, songs, videos, stories, and games based on the eight parts of speech. The free app explores nouns, with other parts of speech available for purchase in-app.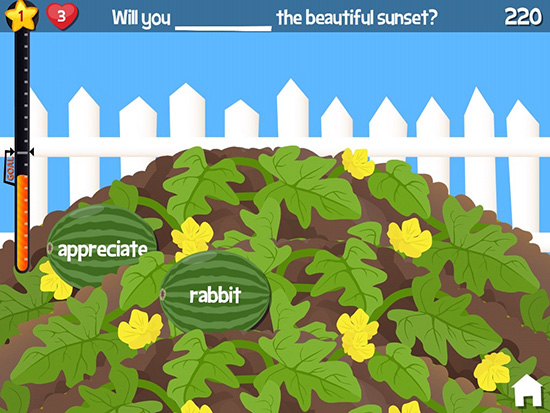 2. Smashing Grammar, ages 8+
Smashing Grammar includes six fast-paced games that are great for the application of prior learning — each focusing on one grammatical concept, including nouns, verbs, and tense.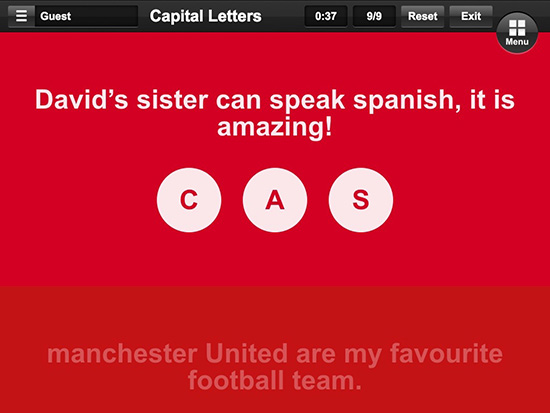 3. Punctuation, ages 8+
The Punctuation app provides easy-to-understand descriptions and information about the correct usage of thirteen different punctuation marks, with interactive examples, and invitations to practice the application of each mark, as well as three games and three leveled quizzes.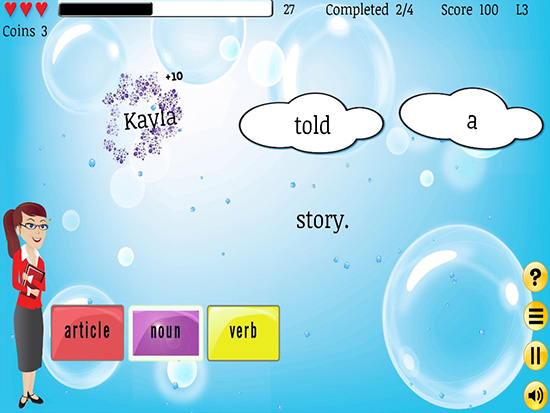 4. Grammar Pop, ages 9+
Grammar Pop helps children learn identify the parts of speech in sentences. Starting simply with nouns and verbs, each level adds an additional part of speech to the challenge, including articles, adjectives, and pronouns.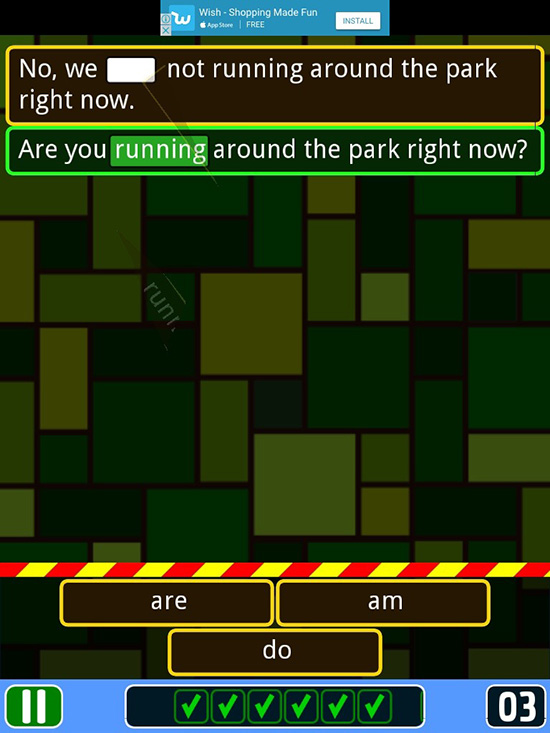 5. Verb Smash, ages 10+
In Verb Smash quick reflexes are needed to smash the correct verb or tense into a series of sentences before they fall to the bottom of the screen.
Once you've chosen a grammar or punctuation app to try, turn screen time into an opportunity to connect by challenging your child to a grammar (or punctuation) showdown! 
You might also like to check out these literacy apps that promote further literacy learning at home for your older readers.
Featured Photo Credit: © LSOphoto/Thhisnktock